Description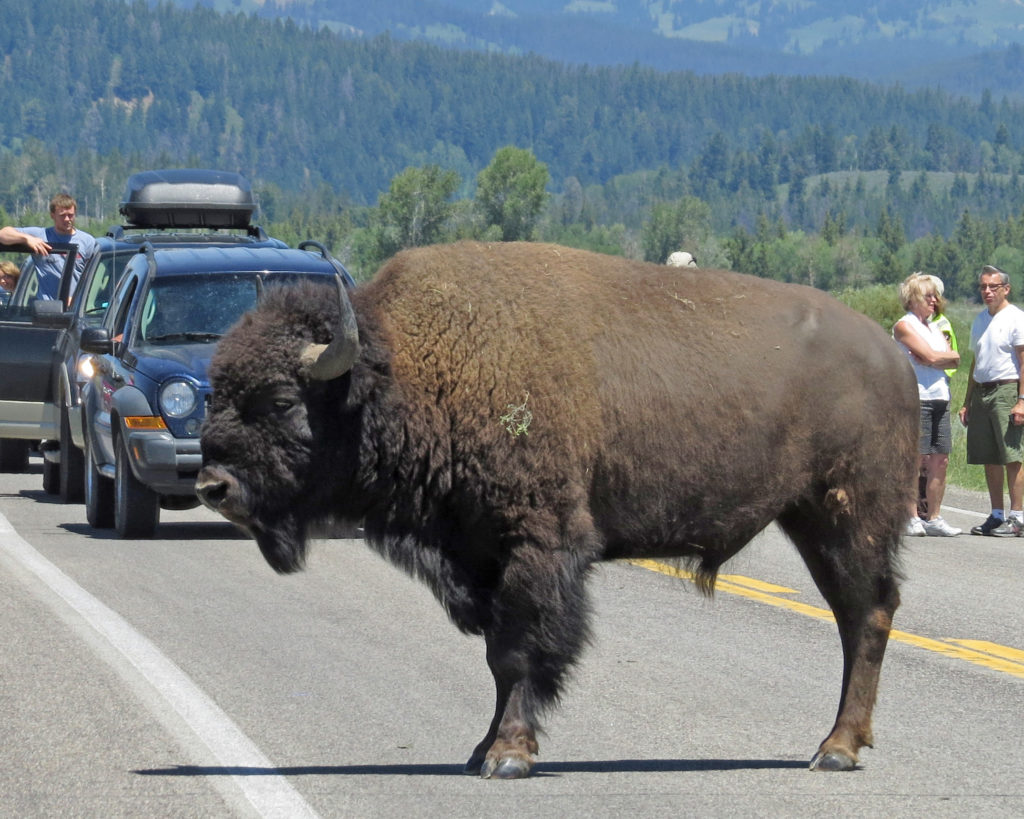 Near the Grand Tetons, just outside of Yellowstone National Park, this big fellow was the "crossing guard" for the 2nd herd to cross the road. The herd never followed him because he saw me and we had an "eye to eye" confrontation. (not recommended, nor was it intentional)
After a few minutes, he turned around and took his herd back into the field they were going to leave.
I, too, finally moved and got back in my car and drove away, grateful for the peaceful ending.
Oh, and yes, I was using a telephoto lens and was quite aways away from this fearless leader.