We appreciate your interest in our project.
Please join us as we prepare the From Sea To See: A PhotoMural Book of the U.S.A. Thanks, John and Barb
Meet John and Barb Freed
Branson, MO
John –
John started taking photos when he was 8 yrs. old, and started processing his own black and white film and photos since he was 11. In high school and college, he was on the yearbook and school newapaper photography staff. City papers published his work. His photographs have also been published on covers of HDT (Newport Beach, CA) and Springfield! magazines as well as with inside stories; on the front page of the San Diego Union, Palm Springs Springfield News Leader and his hometown newspaper in Kansas, Winfield Daily Courier.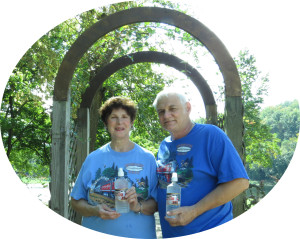 John has self published two books, numerous postcards and a monthly news magazine.
Barb –
Barb is a former professional singer and pianist; she taught elementary music in Ft. Walton Beach, FL for 37 years. Several of her school performances were so well attended they would be held in the high school auditorium; she would have her 3rd and 4th graders in costume, performing Broadway hits.
Barb is helping me with this information, more to come.